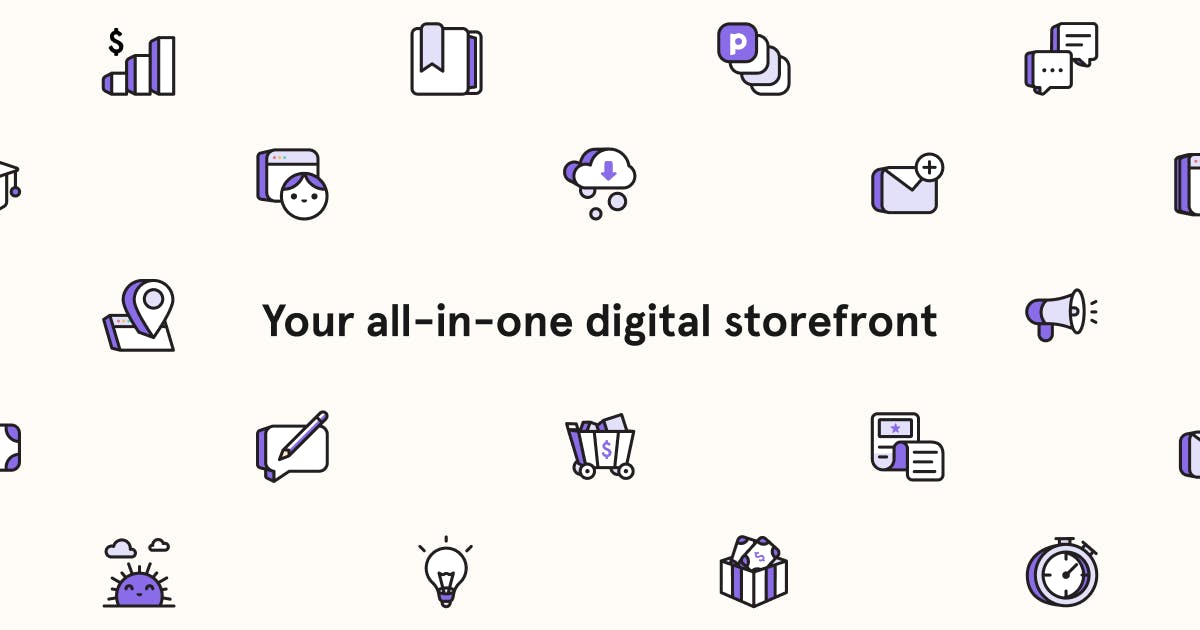 Podia is an all in one E-commerce store front for your content, your courses and your digital media brand.
Podia gives you a great affiliate program for your clients and customers,  built in.  (empower your best clients and customers to become incentivized evangelists for your content, your courses and your community)
Podia empowers you to build a membership site....100% from scratch.  (no Patreon, no plugins, no expensive tools or tech, it's included)
Podia has a great email marketing system.  (hint.....it's included ;-)  Send both email broadcasts (one off messages) or built a complete email automation campaign with Podia, on day 1.
Podia is a world class landing page designer.  (would you be surprised if I told you it was included?)  Design great looking landing pages for your book launch, your first course, your members area, your affiliate program, your email opt in page.....you can create them all using the brand new (for 2021) product and landing page editor.
Podia charges NO fees on transactions. (unlike rivals like Gumroad, for example....which is also great, but charges significant fees for purchases made on your platform)
Podia has a live chat feature.  Yes it's built in.  Yes it's included.  No it doesn't cost anything extra.  And yes, if you're using Intercom, or any similar chat like service, you are going to save a bunch of money on that alone.  (although in fairness.....Intercom is great, and does lots of other things that go way beyond Podia's chat functionality)
Podia has tons of happy clients of all sizes, and publishing platforms ranging from the small solopreneur, to niche communities and online brands, use Podia to power our courses, our membership, our email newsletters, our affilate programs....and much more.
Want to see an example of a Podia store?  Glad you asked!  Here is ours.  (below)